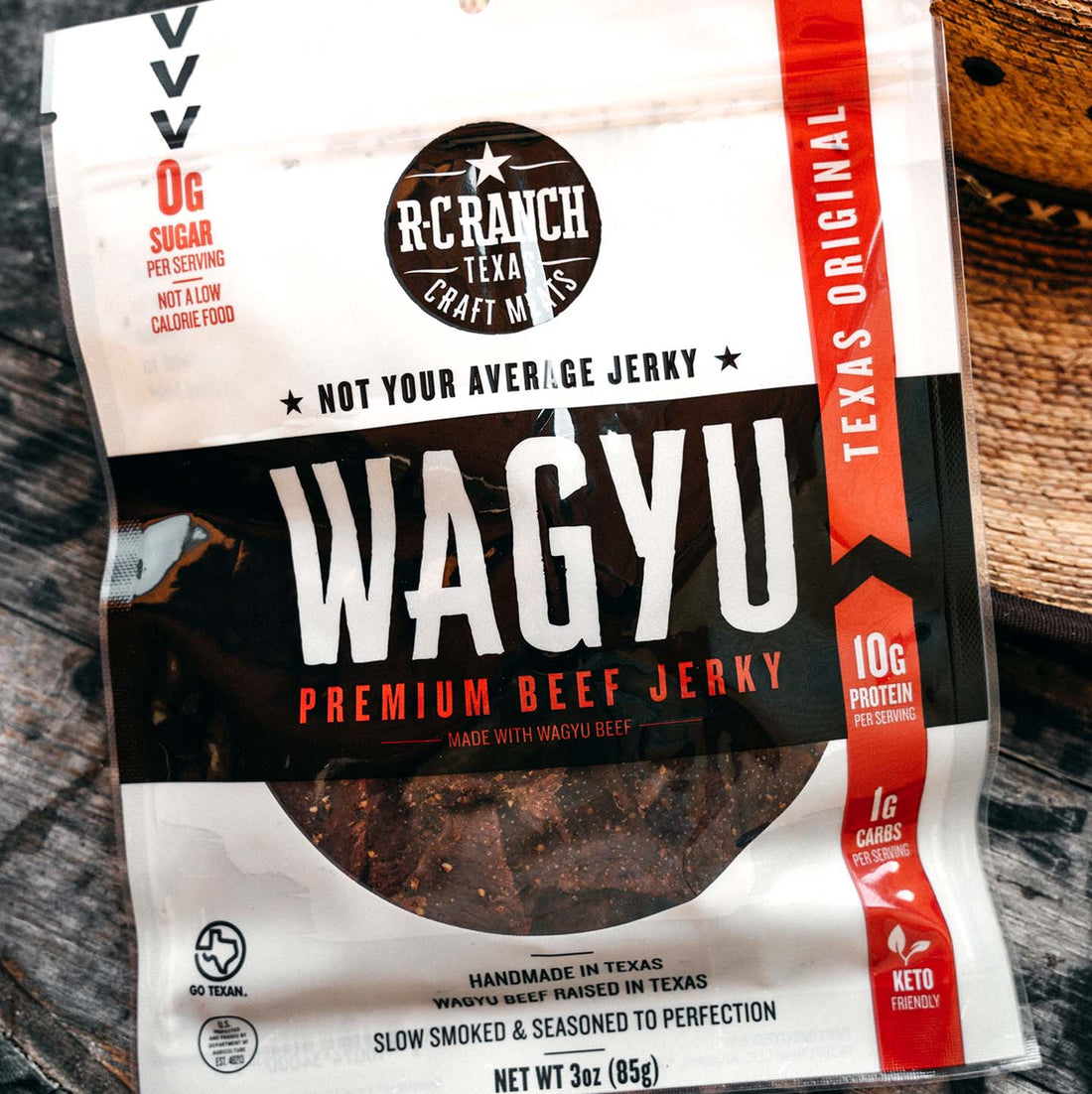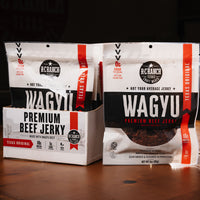 Wagyu Beef Jerky - Texas Original (Keto Friendly)
3 oz Package
Our Texas Orginal Premium Wagyu Beef Jerky flavor is addictive. Breakaway from the typical beef jerky as you know it. Our Wagyu jerky is 100% natural, high in protein, and bursting with robust flavor to satisfy every taste bud. Made from our meaty recipe that highlights the special attributes of American Wagyu Beef for a treat that may just have a firm texture but has a tender bite.
Customer Reviews
I recommend this product
Love the product. BUT
Absolutely love this product but I have this app " Yuka" that rates products from 0 to 100. 100 being the best. Your WAGYU jerky scores 0 out of 100. I am not here to bash your product I am just curious to know if I can purchase it without all the hazardous materials that the retail stores receive? Thank you.
06/12/2023
Leslie B.

United States
I recommend this product
Recommended by a friend
The jerky was recommended to me by a friend, who orders a variety from RC. So I ordered jerky and sent to my son in Nevada. He is hooked, so I sent him more! Then I found it at HEB in Beaumont ! He loves it.
02/28/2023
Tim B.

United States
I recommend this product
Jerky
Flavor was awesome! Slight packaging hiccup but would order again TRB
02/02/2023
Diane F.

United States
I recommend this product
Best jerky hands down!!
Quality meat not to soft, not to hard. The garlic is my favorite and it's really hard not to eat the whole bag. I brought it to work and all my coworkers loved it too! Great for a quick snack, camping, hiking or just enjoying on the couch with a good movie! Definitely a healthier choice and the protein keeps you full, when you see patients all day it's hard to find time to eat. I keep a few bags in my desk to make sure I never run out.
10/17/2022
Matthew D.

United States
I recommend this product
Surprisingly dry for wagyu
Not sure if it was because it was frozen during shipment or something but the jerky is pretty subpar, especially for wagyu jerky. Bummed because I was really looking forward to this one.
10/13/2022
Chris O.

United States
I recommend this product
Very tasty and luscious!
Ok, so I thought I knew good what good beef jerky was......NOT! My wife tried some and said I should have ordered more. I agree! Next time I will.